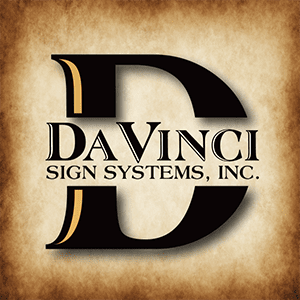 Windsor Custom Sign Makers
DaVinci Sign Systems, Inc. is a trusted custom sign maker in the Windsor, CO area, and we serve businesses in our community with the highest level of customer service, no matter the scope of the project. With an emphasis on innovative and appealing designs and optimal functionality, our custom sign services are second to none. We understand your signs serve as a beacon for your business. We can create custom-made signage—including electronic or LED—perfectly suited to your brand. We are Windsor's first choice for LED, electronic and freestanding signs, and our experience speaks for itself.
We understand that, when it comes to signs, it's vital to make an impactful impression. For that reason, we offer technical surveys, standard site surveys, permitting and variance solutions, and installation for every sign we provide. We offer a wide variety of signage solutions, including but not limited to neon, LED, electronic, freestanding signs for all Windsor, CO businesses. , In addition to our signage services, we create and install HID and LED parking lot lighting and area lights.
We provide a vast selection of other services above and beyond our custom sign services. We're experienced in interior light maintenance and group re-lamping. We are equipped to professionally handle all your Windsor signage and lighting needs. At DaVinci Sign Systems, we take great pride in our work, and we look forward to serving your business.
As the leading custom sign maker inWindsor, CO we bring our commitment for providing high-quality signage to all of Northern Colorado. Offering a wide variety of signage and lighting options, we cater to the specific needs of each customer. Knowing the importance of brand recognition and making a great first impression, we ensure that our signs not only look great, but function flawlessly. We go beyond being a Windsor, CO custom sign maker but we also offer end-to-end services, including design, fabrication, installation, and maintenance and repair services. We want your signage to represent your company in the most positive light. At DaVinci Sign Systems, we're fully committed to providing our customers with the absolute best service and craftsmanship.

Design Services
With meticulous attention to detail, we'll consider your budget, brand, permit restrictions, location, and more to design your ideal sign.

Fabrication
Our experienced craftsmen will create durable and appealing custom signage that is perfectly suited to your brand.

Installation
We have the tools and machinery, including cranes and forklifts, to professionally install your signage to exact specifications.

Repair & Maintenance
Enjoy priceless peace of mind that your signage will remain in great condition with a maintenance contract with DaVinci Sign Systems.
more about our capabilities
Innovation in Design and Engineering
Being Windor, CO's best custom sign maker means we go above and beyond for our clients with cutting-edge signage solutions. No matter whether your local Windsor business needs an LED,electronic, or freestanding sign with our designs, our craftsmanship, and our superior installation, it's no wonder that we're considered among the best in the business. DaVinci Sign Systems is highly qualified to take care of all of your signage needs.. Reach out to our team today to request service!
Service and Maintenance
Reach our service and maintenance professionals directly by using our quick form or with this contact info:
service@davincisign.com
4496 Bents Drive Unit A Windsor, CO 80550
970.203.9292